Moving Update:  Buyers' financing has been approved.  Contact Information will be changing:  New mailing address coming soon.  General email address will change to stevedavidson.amazingstories@gmail.com; while Amazing Stories specific mail should continue to be sent to Steve@amazingstories.com.
We ARE expecting website schedule interruptions for the time frame of 6/25/21 to 7/18/21 as the move is completed.
And now, the news –
Easter Eggs in ST: Strange New Worlds
Bezos to be launched into space (some think not far enough)
Steven H Silver reminds us of this link archive for Jewish Science Fiction
Real Live Nazis Objected to Superman
Illo:  Solar System's Solid Surfaces Stitched said Sally stubbornly searching sea shells….
SpaceX:  Oil Rigs becoming Landing Platforms
Ellison (don't need a headline, just the name)
Rob Zombie producing a Munsters Movie
NY Times Reports on Martian Watermelon Shortage:  Watney Spuds Not Amused
Speaking of Jeff Bezos – you can now ride a portion of Musk's Hyperloop
Spam-Scammers now using Heinlein Society Logo in prize scam
PSA:  NPR offers up this guide to gender identity pronouns
FROM OVER THE TRANSOM
MacMillan Congratulates Nebula Winners
Martha Wells

Winner of the Award for Best Novel

Come for the pew-pew space battles, stay for the most relatable A.I. you'll read this century.

"I caught myself rereading my favorite parts… and I can't recommend it enough." —New York Times
GET YOUR COPY TODAY!
P. Djèlí Clark

Winner of the Award for Best Novella

Nebula, Locus, and Alex Award-winner P. Djèlí Clark returns with Ring Shout, a dark fantasy historical novella that gives a supernatural twist to the Ku Klux Klan's reign of terror.

"A fantastical, brutal and thrilling triumph of the imagination…Clark's combination of historical and political reimagining is cathartic, exhilarating and fresh." —The New York Times

  Add to your Goodreads shelf
GET YOUR COPY TODAY!
Sarah Pinsker

Winner of the Award for Best Novelette

Stella thought she'd made up a lie on the spot, asking her childhood friend if he remembered the strange public broadcast TV show with the unsettling host she and all the neighborhood kids appeared on years ago. But he does remember. And so does her mom. So why doesn't Stella? The more she investigates the show and the grip it has on her hometown, the eerier the mystery grows.

  Add to your Goodreads shelf
DOWNLOAD THE SHORT STORY FOR ONLY $0.99
Nebula Award Nominees
***
ReAnimus Press
[Not a subscriber? Subscribe]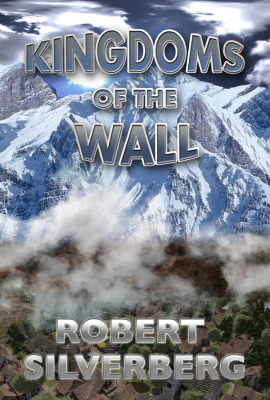 www.Amazon.com/dp/B086FZTP6B/?tag=reanimus-20
Now available in paperback!
A pilgrimage leads to a shocking revelation in this "deeply affecting and evocative extraterrestrial novel" from the Hugo and Nebula Award-winning author (Locus).
The village of Jespodar nestles in the foothills of a world-dominating mountain known to all as "The Wall." Poilar Crookleg has grown up in Jespodar training hard and hoping that he will be chosen for the annual Pilgrimage, a group journey to the top of the mountain from which no pilgrim has ever returned both alive and sane. The pilgrims seek to replicate the legendary journey of a distant ancestor who scaled the mountain and, so the story goes, met with the gods. The Pilgrimage is a a life journey, an overwhelming challenge and a sacred honor and Poilar feels blessed when he is finally chosen to lead it.
But not all is as it first seems. Along the journey lie hazards of all kinds, both vilently dangerous and seductively beguiling and to triumph in the climb is to confront a revelation so surprising and so disturbing that none, not even the smartest and best prepared, are likely to survive. What belief and what devotion leads so many to hope for such a challenging task and what will be the ultimate result of such dedication? Only The Wall itself can reveal the destiny for those who undertake the Pilgrimage.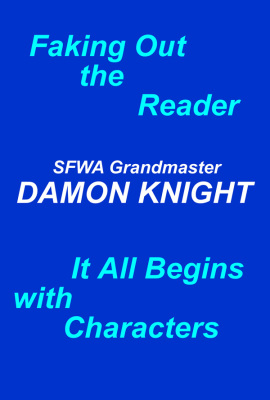 www.Amazon.com/dp/B08YWY68X7/?tag=reanimus-20
Also available in paperback
Bonus! Two chapbooks on writing from the master.
Faking Out the Reader focuses on using "head fakes" in writing for delightful results.
It All Begins with Characters is a brief masterclass on how to create the best characters.
Both of these were originally published in Pulphouse Publishing's "Writer's Chapbook Series" (#27 and #37, respectively). Both of Damon's contributions to the series are presented here in one volume for your enjoyment and writerly improvement.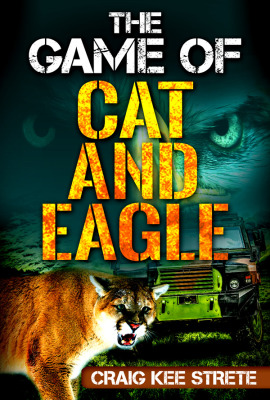 www.Amazon.com/dp/B01N2VGOAC/?tag=reanimus-20
Also available in paperback
A Native American soldier goes to Vietnam on a special mission to win the war — with an eagle…
And lots more…
See the list of our newest books here. Lots of stuff you'll love!
***
Arc Manor – Heinlein Discount
WHOOPS, I sent the last email without a link to Publishers Pick. While many of you already know where to get the book from, our newer friends would have no clue. Sorry about that.

You can get the free ebook (on a pay-what-you-want basis, including free) and the other deals at:
Dear Readers
Sorry for the late newsletter. We are in the process of upgrading our (extremely dated) regular website which is causing some delays on our web activities.
The good news is that we have a very-special deal for you. We are celebrating Heinlein. Not only are offering the eBook edition of The Number of the Beast free, but every Heinlein that we publish is offered at a steep discount.
But wait, there's more!
This month we are offering a $100 Amazon gift card for the person who responds with the best essay on a Heinlein book. No purchase required, and rules are on the Publisher's Pick web-site.
In related Heinlein news, a new (CAEZIK Notables) edition of Double Star is in the works with an introduction by Orson Scott Card. Plus we now have the contract for The Puppet Masters which is expected to be released on December 7th. This book has been out of print for too long, and I don't think there has ever been a digital version of it.
Till next month,
Thank You and Good Evening,
Shahid
***
Clarke Center
The Search for Technological Life in the Universe
The Search for Technological Life in the Universe
with Adam Frank (University of Rochester)
The search for life in the universe is undergoing a profound renewal. Thanks to the discovery of thousands of planets orbiting other stars, the introduction of new observing technologies, and increased support from both public and private sectors, a new science of searching for "techno-signatures" is emerging.
Registration
About Adam Frank
Other News from the Clarke Center
Treating Phantom Limb Pain with Psychedelics
Photo Illustration by C.J. Robinson (GQ)
The current trial to study the potential of psilocybin to treat phantom-limb pain, among other chronic pain and health conditions, was recently covered by 
GQ Magazine
. The trial, supported by the 
Steven & Alexandra Cohen Foundation
, is being conducted by the Psychedelics and Health Initiative at UC San Diego, organized under the aegis of the Clarke Center.
Central to this is the story of Albert Lin, whose leg injury in an off-roading accident was:
"an immediate introduction to the curious ways the mind creates reality. "I could look down and see this completely transformed part of my body under extreme duress—totally mutilated—but not actually feel it," he tells me. "Looking down at my leg it was like I was looking through a distortion lens. All of my senses were slightly heightened. Things were brighter and sounds were different. But I didn't feel any pain. My brain was telling me that there was no pain." He was both completely aware of his situation, and watching as an outsider."
We are grateful to all of our supporters, including: