Mars Reconnaissance Orbiter captures Martian avalanche
Fantasy Commentator being scanned, posted to Fanac.org
National Air and Space Museum adds X-Wing Fighter to Display
This should be a scene from a Bond film, but it is reality
More Mars Photos – Ingenuity in Flight
Ink Stains Fading?  Check out this article on the mimeograph revival
Physical Contact Wristbands for Conventions
The Eternals:  Post-modern superheroes?
New Release: Tell Me Like You Done Before, a Scott Edelman Collection
56th Balticon Announced.  Will be In-Person
New Release:  Dave Langford's Faan Fiction 1930 – 2020 by Rob Hansen
John Picacio Celebrates 25 Years of Illustration
Nick Stathopoulos Finalist for Archibald Prize (again!)
Star Wars Trilogy wants to ditch the myth
Documentary Unveils Nichelle Nichol's Connection to NASA
Love the Night Sky offers up this guide to observing Mars
Jemisin signs deal with Sony to produce Broken Earth Trilogy
FROM OVER THE TRANSOM
Reanimus Press
ReAnimus Press News

JUST RELEASED! HURRAH!

THORNS by Robert Silverberg

THE SCIENCE FICTION NOVEL by Basil Davenport, Robert A. Heinlein, C. M. Kornbluth, Alfred Bester, and Robert Bloch

…and lots more…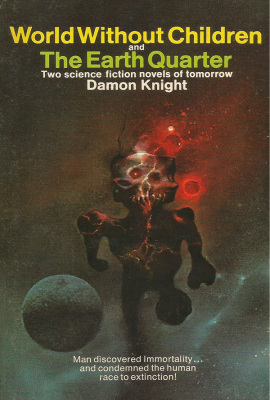 www.Amazon.com/dp/B08RL6H41L/?tag=reanimus-20
Two science fiction novels of tomorrow
World Without Children: When humans can live for thousands of years, will it doom itself to extinction?
The Earth Quarter: Why did the aliens on a remote planet keep all the humans locked inside a section of the city? Humans are used to be the top dog wherever they are—what are they going to do about it? (This novella also published alone as "The Sun Saboteurs," and this collection of two stories also published as "Two Novels.")
THORNS by Robert Silverberg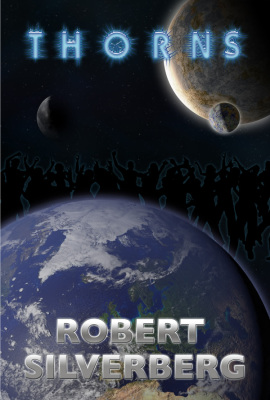 www.Amazon.com/dp/B086G342HP/?tag=reanimus-20
(Also available as an ebook from another publisher)
In a world where humanity has colonized the solar system and begun to explore more of the local galaxy, a vast audience follows real-life stories presented by wealthy media mogul Duncan Chalk. To satisfy his audience's voyeuristic needs—and his own appetite for others' pain—he pairs Minner Burris, an emotionally withdrawn space explorer who was captured and freakishly surgically altered by aliens, with Lona Kelvin, a suicidal seventeen-year-old girl who donated eggs for a fertility experiment that produced one hundred babies, none of whom she has been allowed to adopt or even see. Chalk promises to solve their personal problems in return for a joint performance tour.
Though the love affair doesn't last, Chalk keeps the couple on the hook by making new offers. While Minner and Lona struggle to cope with their newfound celebrity and Chalk's broken promises, they will uncover the true nature of their manipulator—and risk everything to regain the humanity that has been stolen from them…
An early exploration of media exploitation and a deep look at freak-show entertainment on a mass scale, this novel was one of the earliest of Silverberg's mature masterworks.
"Masterful… This is a sophisticated novel, beautifully written, intelligent and insightful, with wonderful dialogue and a satisfying conclusion."
—Fantasy Literature
"Silverberg's brooding, post-utopian, rumination has the makings of a great science fiction novel…. A worthwhile read which rambles along a dark path… Well done."
—Science Fiction Ruminations
THE SCIENCE FICTION NOVEL by Basil Davenport, Robert A. Heinlein, C. M. Kornbluth, Alfred Bester, and Robert Bloch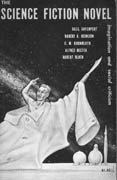 www.Amazon.com/dp/B08R65GFJ7/?tag=reanimus-20
Also available in paperback
Imagination and Social Criticism
3rd Edition
A spectacular analysis of science fiction by the masters of the genre!
Based on a 1957 lecture series at the University of Chicago.
Does science fiction have any real effect as a force of social criticism? This question has been given much thought and discussion, but until the publication of this volume there was no definitive inquiry available in book form. Here are four sharply different analyses of the question: a positive "yes," a positive "no," a literate "maybe," and perhaps most surprising, a revealing look at the inner workings of an author.
These four broadly ranging essays by Robert A. Heinlein, C. M. Kornbluth, Alfred Bester, and Robert Bloch illuminate the successes and failures of science fiction considered as social criticism and as education for social change. Kornbluth's essay includes his famous explication of Orwell's 1984.
Above all, The Science Fiction Novel is entertaining as well as informative and useful. As Basil Davenport says in his introduction, "This book has given me the pleasure, all too rare since my college days, of being a book that I could argue with. No one can agree with all these papers, since they do not agree with each other; but where you disagree you will find yourself wanting to say exactly how far and why. That is my idea of a really stimulating and enjoyable book."
Please note that because of inventory issues, the 1974 printings of the paperback and hardback editions are only available directly via the Advent:Publishers' web site. (Same edition and contents.)
TABLE OF CONTENTS
Introduction by Basil Davenport
"Science Fiction: Its Nature, Faults and Virtues" by Robert A. Heinlein
"The Failure of the Science Fiction Novel as Social Criticism" by C. M. Kornbluth
"Science Fiction and the Renaissance Man" by Alfred Bester
"Imagination and Social Criticism" by Robert Bloch
And lots more…
See the list of our newest books here. Lots of stuff you'll love!
***
New Releases from Orbit
This month's new releases!
From acclaimed fantasy author John Gwynne comes 
The Shadow of the Gods
, an epic of wild lands and wilder magic, where not all monsters fight with tooth and claw…and the treasures of the gods come at a price. 
Watch a review.
From one of the most exciting new storytellers in epic fantasy, Son of the Storm is a sweeping tale of violent conquest and forgotten magic set in a world inspired by the pre-colonial empires of West Africa.
In The Dragon of Jin-Sayeng, the queen of a divided land must unite her people against the enemies who threaten to tear her country apart in the epic conclusion to K. S. Villoso's Chronicles of the Wolf Queen trilogy.
Dark gods and dangerous magic clash in The Broken God, the third book of Gareth Hanrahan's acclaimed epic fantasy series, The Black Iron Legacy.
Books available for pre-order!
On sale June 22nd
On sale June 15th
On sale June 1st
On sale June 8th
Follow us and never miss an update.
***
New Releases Random House
***
Viz Media
The Supernatural Webcomic from REM and Bikkuri Comes to Life!
Devil's Candy, Vol. 1
At Hemlock Heart Academy, science wiz Kazu Decker shows off his skills by creating a humanoid girl named Pandora. But in a world of monsters and mayhem, surviving high school is harder than getting good grades, and lessons often turn violent. Fortunately for them, Pandora's stoic nature and seemingly limitless strength, paired with Kazu's luck, knowledge and friends, get them out of trouble almost as often as they get mixed up in it!
A Mysterious Sci-Fi Adventure from the Eisner Award-Winning
Author of Cats of the Louvre
No. 5, Vol. 1
In a world where most of the earth has become a harsh desert, the Rainbow Council of the Peace Corps has a growing crisis on its hands. No. 5, one member of a team of superpowered global security guardians and a top marksman, has gone rogue. Now the other guardians have to hunt down No. 5 and his mysterious companion, Matryoshka. But why did No. 5 turn against the council, and what will it mean for the future of the world?
Disney Bento: Fun Recipes for Bento Boxes!

Fifty recipes for delicious bento boxes featuring your favorite Disney characters! Create masterpieces for any meal, including snack time, with Mickey, Minnie, Elsa, Anna, Winnie the Pooh, and more! Transform your lunch box with Disney Bento and enjoy the magic wherever you go!
Learn More
Mashle: Magic and Muscles, V.1
Magic is everything—everyone can use it. Deep in the forest, oblivious to the ways of the world, lives Mash. Thanks to his daily training, he's become a fitness god. When Mash is discovered, he has no choice but to enroll in magic school, where he must beat the competition without revealing his secret—he can't use magic!
Learn More
Undead Unluck, V.2

Sick of being targeted, Fuuko and Andy decide they would rather be the hunters than the hunted. So, they set their sights on joining the ten-member Union. But to snag the second seat they need, they'll have to defeat their would-be assailant, Unchange!
Learn More
Asadora!, V.3
With the Olympics around the corner, the Japan Defense Forces have their hands full. So Jissoji enlists Asa and Kasuga's help to find, identify and deal with the mysterious creature that decimated Asa's hometown.
Learn More
Idol Dreams, V.7

To pursue missed chances at love and success, 31-year-old Chikage Deguchi takes an experimental drug that changes her appearance back to how she looked at age 15. Hanami has left Tokita at the altar. As Tokita deals with the fallout, Haru takes the opportunity to woo Chikage.
Learn More
Persona 5 V.7
The Phantom Thieves are celebrating successfully reforming mob boss Kaneshiro when they're suddenly called out by the international hacker group Medjed! Akira is further confused when he receives a mysterious message from a person claiming to have knowledge of Medjed, who offers the Phantom Thieves a special deal…
Learn More
Love Me, Love Me Not, V.9

Love and friendship have become quite complicated for these four friends. Yuna's insecurities about herself resurface on her first Valentine's Day with Rio, and Akari's plan to give Kazuomi chocolates is thwarted. Find out if the girls be able to salvage this special day!
Learn More
Hell's Paradise: Jigokuraku, V.9
The battle against Lord Tensen has forced everyone to push their bodies to the limit, accessing new abilities and taking desperate measures to secure their escape. The bandit Aza Chobe and Gabimaru the Hollow have the highest chances of beating the enemy, but they may pay a dear price for their victory!
Learn More
VIZ Media July street titles are now available for request on NetGalley.
For interview requests, review copies, artwork, or to find out the latest from VIZ Media, please contact: publicity@viz.com.
***
Clarke Center for Human Imagination
How new generations will look if born in microgravity — or on different planets?
Dr. Erik Viirre, Director of the Clarke Center, will join 
First to Rise
 on 
Thursday
, 
June 10th
 at 5:30 pm Pacific (8:30 pm Eastern) to share some new outcomes that have emerged from his latest studies. These include:
The research of brain and stem cell replication Dr. Erik Viirre has conducted on the International Space Station
The future of health and how it is regulated.
The role of wearables in the future of healthcare
Dr. Viirre will also discuss current trends and provide a framework for upgrading the way we perceive healthcare for good.
Other News from the Clarke Center
Into the Impossible
Lee Smolin
String Theory Is Still Wrong
Lee Smolin
 is a theoretical physicist who has been since 2001 a founding and senior faculty member at Perimeter Institute for Theoretical Physics. His main contributions have been so far to the quantum theory of gravity, to which he has been a co-inventor and major contributor to two major directions, loop quantum gravity and deformed special relativity. He also contributes to cosmology, through his proposal of cosmological natural selection: a falsifiable mechanism to explain the choice of the laws of physics. He has also contributed to quantum field theory, the foundations of quantum mechanics, theoretical biology, the philosophy of science and economics. He is the author of more than 150 scientific papers and numerous essays and writings for the public on science.
___
Thanks to our sponsors
___
And please 
join the mailing list
 to get resources and enter giveaways to win a FREE copy of Brian Keating's book (and more).
We are grateful to all of our supporters, including:
***
Weston Ochs
announces new releases
June is a big month. Not only did I just have ALIENS: Infiltrator get published to incredible acclaim, but I am announcing a brand new book in the newsletter.
See below.
***