SPECIAL NOTE:  We're hosting a give away of two complete sets of the re-mastered, 4K UltraHD editions of The Fellowship of the Ring and The Hobbit – both trilogies and their extended versions.  Go here for details and to sign up for a chance to win!
J. Michael Straczynski has posted his first Last Dangerous Visions Patreon Update.  To learn the details, you'll need to sign up.
FANAC.org is highlighting Susan Wood
Highlighting one of NASA's Female Flight Engineers
Looking for a charity?  How about the Peggy Rae Sapienza Endowment at Northern Illinois University?
Say Hello to SFWA's newest Grand Master – Nalo Hopkinson
A new version of Ikari XB-1 is being streamed
Adam Gaffen offers some specials
Tolkein's House will hopefully become a museum and research center
An Interview with Adam-Troy Castro
More Discussion of Universal Income
Crying Shame:  Video of Aricebo's Collapse
Ten Years of Ansible, all in one convenient e-book
Eight Miles of Lithographs Found in the Amazon
TOR to Publish Ford;  includes previously unpublished materials
RIP Hugh Keays-Byrne of Mad Max Fame
AI Tool Can Distinguish Real Conspiracies from Conspiracy Theories
Toxic Fandom:  A series of essays
FROM OVER THE TRANSOM:
[Not a subscriber? Subscribe]
ReAnimus Press News

JUST RELEASED! HURRAH!

…and lots more…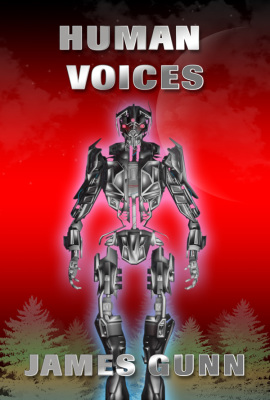 www.Amazon.com/dp/B08MYVRWHB/?tag=reanimus-20
Also available in paperback
An enthralling collection of SFWA Grandmaster James Gunn's later stories, showing the master at work on stories spanning spectrum of SF from retirement communities to time travel, fixing the past, pitching quantum leap before it existed, responses to The Bicentennial Man and The Diamond Lens. Includes:
Introduction
The Old Folks
The Voices
Fault
Guilt
Child of the Sun
The North Wind
Among the Beautiful Bright Children
The Futurist
Man of Parts
The Gingerbread Man
The Day the Magic Came Back
The Lens of Time
The End-of-the-World Ball
The Giftie
And lots more…
See the list of our newest books here. Lots of stuff you'll love!
***
Eisner-Award Winning Master of Mystery
Asadora!
In 2020, a large creature rampages through Tokyo, destroying everything in its path.

 

In 1959, Asa Asada, a spunky young girl from a huge family in Nagoya, is kidnapped for ransom—and not a soul notices. When a typhoon hits Nagoya, Asa and her kidnapper must work together to survive. But there's more to her kidnapper and this storm than meet the eye.
May the Force Be With Your Drawings
How to Draw Star Wars
Draw Yoda, Darth Vader, R2-D2, and more, with this fun and easy-to-follow illustration guide! Featuring all your favorite characters in a variety of styles and poses, these step-by-step instructions will have you drawing like a pro in no time!
Prince Freya, V.4
The Kelds have no interest in joining forces with Tyr—they only intervened to cause pain to their old foe. While it is a disappointing decision, it opens Freya's eyes to other paths of resistance. Tyr might have no allies, but Sigurd has many enemies!
Learn More
Persona 5, V.5
Back in the real world, Shujin Academy council president Makoto Nijima is starting to suspect that Akira and his friends may be more than just average students. Meanwhile, a criminal organization operating in Shibuya has started to target high school students in a new, devious scam.
Learn More
Love Me, Love Me Not, V.6
Love and friendship have become quite complicated for these four friends. Even though their feelings are mutual, Akari and Kazuomi can't get their timing right. Rio realizes he likes Yuna, but he suspects his friend Agatsuma likes her too.
Learn More
Hell's Paradise: Jigokuraku, V.6
The two fiercest warriors—Gabimaru the Hollow and Aza Chobe the Bandit King—finally cross paths and come to blows. These two men are evenly matched and utterly lethal…which means that their duel will be one for the ages!
Learn More
My Hero Academia, V.26
Hawks and the Safety Commission have managed to get their hands on some top secret information. A big villain attack is coming, and the heroes must do all they can to prepare. In the meantime, the boys will have to survive a dinner party at the Todoroki household!
Learn More
BEASTARS, V.10
While the blood feud between gray wolf Legoshi and brown bear Riz escalates, puma Tao and anteater Kibi attempt a reconciliation. And surprising secrets of Legoshi's family and past are revealed.
Learn More
Takane & Hana, V.16
Hiromi idolizes his older cousin Takane and will do anything to protect him—including running away from home! Takane's got enough problems dealing with work exhaustion and Hiromi's father itching to take him down, but maybe he'll be able to find Hiromi with Hana's help!
Learn More
Black Clover, V.24
After six months of training in the Heart Kingdom, Asta and his fellow magic knights are ready to show off their improvements. Will Asta's muscles be enough when the devil-powered Spade Kingdom begins their invasion, or will he need some new tricks?
Learn More
VIZ Media January street titles are now available for request on NetGalley.
For interview requests, review copies, artwork, or to find out the latest from VIZ Media, please contact: publicity@viz.com.
***
Celebrate the holidays in a galaxy far far away, in a past that never was, or in a world just slightly off-center from our own with this selection of imaginative science fiction and fantasy. Check out these books and a universe of other possibilities in our Gift Guide to help you find the perfect read for the ones you love.
VISIT OUR GIFT BOOK GUIDE