SPECIAL ANNOUNCEMENTS
Amazing Stories has recently completed the signing of two licensing agreements with third parties that will greatly expand its exposure and reach.  Press releases regarding each agreement will be issued over the next few days.
PRESS RELEASES & NEWSLETTERS (See Below For Full Text)
Aurora Awards Nominations Closing Soon
Clarion West One Day Workshops
Museum Of Science Fiction (DC) Wants Costumers On the Mall
Night Shade Books April 2014
News From Norwescon
Latest From Harper Collins
East Coast Black Age Of Comics Convention
Radio Archives April 11
SOCIAL
Women & Gender in SF, Fantasy & Horror Conference
On Writing Disabilities
Science Teacher Suspended For Teaching (threatening music & drum roll) SCIENCE
Alex Hughes:  Women In SF Month
Gender & Genre
Robert Sawyer To Debate Privacy
ENTERTAINMENT
Michael A. Burstein's I Remember the Future Movie Trailer (now making the film festival rounds)
(Production trailer)

I Remember The Future Official Trailer from Klayton Stainer on Vimeo.
(Most recent trailer)
Enough Is Obviously Never Enough:  Re-Imagined BSG Project

Goonies Sequel
Deros In An Art Gallery:  Shaver's Art On Display
SPACE COMMAND Starts Initial Shooting
152 E-Book Deals

SUPER Planet Crash:  Solar System Building Game
FANDOM
Michael J. Sullivan on the SF Signal Podcast
Roseanne DiFate 1945-2014
Bhob Stewart Memorial Update
Crowdfunding For Wheaton's Tabletop Games
SouthEast Asian SF
AWARDS
APRIL 15 DEADLINE For Locus Poll & Awards (Link is to the online poll & ballot.  Anyone may vote)
Scribe Award Nominees
2013 Aurealis Awards
INDUSTRY
Amazon Now Into Comics ("You move to an area and you multiply and multiply until every natural resource is consumed and the only way you can survive is to spread to another area. There is another organism on this planet that follows the same pattern. Do you know what it is? A virus." Agent Smith, The Matrix)
Hodderscape Looking For Writers
The Value of the Short Story
SCIENCE
Science AIN'T Political (despite what some popularizing pundits may proffer on websites not named for a Jupiterian Moon)
XCOR Hires Space Pilot Brian Binnie
First Instagram From Space

Shiny Rock On Mars Has Conspiracy Geeks All A-Twitter
Night Sky, Bright Planets
A Tale of Space Blindness & Inspiration (TED Weekends)
PRESS RELEASES & NEWSLETTERS
The 2014 Aurora Awards Nominations Closing Soon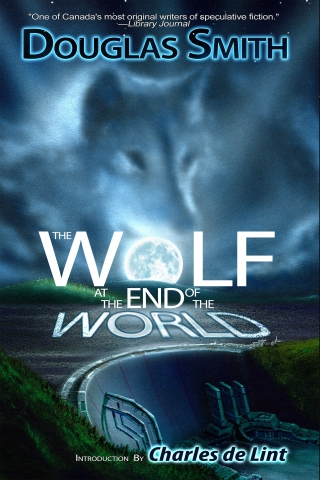 Just a reminder that the nomination period for the 2014 Aurora Awards closes tomorrow, Saturday April 12 at midnight EDT. The Auroras are the official awards of the Canadian SF and Fantasy Association.
This year, my debut novel, The Wolf at the End of the World, is eligible under the "Best Novel — English" category. Your support by way of a nomination would be truly appreciated, especially this year for my first foray into the novel world.
You can read the first four chapters of the book online on my website and also check out the brand new book trailer for The Wolf.
If you'd like to buy the book, I'm offering a special discount during the nomination period of 50% on the ebook. To get that discount, download the ebook  from my online bookstore and use the coupon code "AURORA2014" at checkout. The ebook is available in all formats: .mobi (Kindle), .epub (every other ebook reader), or PDF.
How to Nominate
Full details on how to nominate can be found here on my website. Thanks again for any consideration!
~~~
As always, thanks for your interest in my writing! Take care.
Best, Doug
###
Upcoming Clarion West One Day Workshops
Registration is now open for two One Day Workshops, including an overflow session of the "Magic of Immersive Fiction" One Day Workshop. Space is limited and may fill very quickly.
Register today at http://www.clarionwest.org/oneday.
May 4 —  Lisa Gold and Louise Marley
Fiction R&D: From Research to Ideas to Stories
Research is a creative process that can help writers with inspiration, storytelling, and worldbuilding. Lisa Gold will share practical advice on doing research and finding useful and unusual sources. Louise Marley will explore generating, refining, and developing ideas into stories.
June 1 —  Nicola Griffith
The Magic of Immersive Fiction: Overflow Workshop
Immersive fiction sweeps you off your feet and puts you right there, right then, living and breathing with the characters. With writing exercises, discussion, and handouts you'll learn how to create the excitement, sensory detail, and clarity that brings a whole world and its people alive.
These six-hour intensives take place in Seattle's University District.  For more information and to register, please visit http://www.clarionwest.org/oneday
###
CONTACT:
Dave Arland
(657) 215-1701
dave@arlandcom.com
MEDIA ADVISORY
CALLING ALL CAPED CRUSADERS AND COMIC CHARACTERS: WORLD RECORD ATTEMPT
HOPING FOR MORE THAN 1,530 COSTUMED FANS AT FOOT OF U.S. CAPITOL
Pop culture event "Awesome Con" will attempt to break a world record for
largest gathering of people dressed as comic book characters. The attempt
will occur beginning Friday morning, April 18, at 10 am — just hours
before the start of Awesome Con 2014 later that day.
WHEN:
Friday, April 18, 10 am to 2 pm
WHO:
• Ben Penrod, co-founder, Awesome Con
• Greg Viggiano, Executive Director, Museum of Science Fiction
• People dressed as various comic book characters
WHAT:
To celebrate the start of Awesome Con, a pop culture convention, the
Museum of Science Fiction is collaborating with the convention's
organizers in this world record attempt. The event aims to draw at least
1,531 costumed participants to the U.S. Capitol Reflecting Pool. The
existing record was set on April 19, 2011, when 1,530 costumed
participants gathered at World Joyland in China.
An adjudicator will be on hand to count and qualify all costumed
participants. The guidelines state costumes must represent characters that
have first appeared in comic books; partial costumes will not be counted;
and costumes cannot be shared between two or more participants.
Additionally, no prop weapons are allowed on U.S. Capitol grounds.
WHERE:
U.S. Capitol Reflecting Pool, west side of U.S. Capitol grounds,
Washington, D.C. (Pennsylvania and 3rd Street)
This is a public event. Media credentials are not required. Media wanting
to attend Awesome Con should contact Ben Penrod at info@awesomecons.com or
call 240-346-0399.
For more information, contact Dave Arland for Museum of Science Fiction at
657-215-1701 and dave@arlandcom.com.
###

Jarred Weisfeld
PresidentSTAY CONNECTED
AN IMPRINT OF
###
11th of April 2014

WELCOME TO YOUR APRIL ENEWSLETTER

NIGHT SHADE REVIEW OF THE MONTH
By Blood We Live

April showers brings May flowers, or in this case, a good excuse to start a new book! With new releases and our healthy backlist of titles, you'll have plenty to get you through this rainy season. Stay dry this month and keep a look out for more upcoming new releases!Night Shade Books

AVAILABLE ON PRESALE

Release date April 21


Release date May 19

By Blood We Live is a solid compliation of vampire tales. I was amazed at how many authors perceived vampires differently. I have read a lot of vampire fiction and can honestly say this anthology was one of the best I've seen…read the full reviewBy Blood We Live is now on sale for $3.03

A NOTE FROM START PUBLISHING

As many of you can see we have been hard at work promoting our titles. We ran an amazing promotion for Gordon Dickson.  We have a new book by Neal Asher coming out this month.  I think we are in for a fantastic year and a fantastic awards season.
###
It's here! We are once again using Guidebookto provide the best possible mobile experience! Just download the official Guidebook app on your iOS or Android device, search for the Norwescon 37 guide, and you'll be ready to go!While the interactive Guidebook is the most up-to-date version of our schedule, we are happy to provide web-based and downloadable grids on our schedule of events pages as well!

Writer Guest:

Michael Moorcock

Artist Guest:

Robert Gould

Science Guest:

Catherine Plesko

Special Guest:

Seanan McGuire

Costuming Guest:

Anima! X

Spotlight Publisher:

47North

 

Michael Moorcock Signing

Just can't get enough of our Guest of Honor?

In addition to the Autograph session on Saturday, Michael Moorcock will be doing a special signing at the PM Press table in the Dealers Room on Friday, April 18th from Noon to 1 p.m.

Connect with our  Social Media!

Norwescon is once again supporting the efforts ofNorthwest Harvest, Washington State's largest resource for hunger relief efforts.

We will have items to bid on in Sunday's auction, as well as a donation bin in the lobby for shelf-stable food donations.

Find our charity liaison, Phillip Buff, or the lovely Willow Clark to make a cash donation ($2.00 minimum) in exchange for a

special ribbon, while supplies last.

All funds raised on these items will go to NW Harvest.

With the convention fast approaching, it is time to start packing! If you have already purchased your membership, don't forget to pack your Acceptable Use Policy form! If you bring it with you to registration, we can have you processed faster, which means you have more time to enjoy the con! Don't worry, if you can't find your AUP, you'll be able to take care of that at registration. Questions? Contact 

registration@norwescon.org

Stuffing Party

Please join us for fun and games as we take pieces of paper, paperback books, buttons, and coupons and marry them together to form the packets that everybody receives at Registration. The more people we have, the faster it will go!

The Norwescon stuffing party will be held Sunday, April 13 at the SeaTac DoubleTree Hotel at 3:30 p.m.

Volunteer at Norwescon!

Tables and chairs and boxes… oh my! Did you know that Norwescon needs volunteers on Wednesday to help set up our awesome convention? Please report to Grand 1 to help out!

We will also need lots of willing hands to help during the convention in order to keep it running at top speed. Please consider visiting the volunteer lounge and signing up to give even an hour of your time. We have prizes!

Contact 

volunteers@norwescon.org

 to help out!

Children's Masquerade

Hey, kids! Do you love to be in costume? Do you want to show off how awesome you are? Then come take part in the Children's Masquerade!

You will get to be the first costumes that everyone at the big Masquerade will see on stage! Don't worry, we will teach you how to be on stage and strike your best pose. So come have fun with us Saturday evening! Don't forget to tell your grown-up that you (and your grown-up) need to be in Cascade 2 at 6 p.m. Saturday to be able to participate, and that they can see more details in their pocket program, on Guidebook, or on theNorwescon website!

Charitable Donations

Norwescon is seeking donations for the charity auction to benefit Northwest Harvest. The auction is held Sunday, April 20th from 11:30-2 p.m. If you have new or gently-loved items of interest to fandom that you'd like to find new homes for, please contact 

charities@norwescon.org

 to discuss. Autographed copies of 

Amazing Spider-Man #1

 in less-than-mint condition WILL be accepted. Thank you for your consideration!

Robotics Fair

Norwescon will be hosting a robotics fair on Sunday (10-Noon). Geared towards children and adults, the event will have a walled maze, robot arena, and line tracing path. We'll also have a limited number of entry-level robotics kits for purchase ($35). These special edition Norwescon robots include everything you need to get started.

If you have a robot or are part of a robotics team, please join us to show off your project!  See the 

Sunday Event

 page on our website for more details or contact 

robotfair@norwescon.org.

Art Show Updates

The Norwescon art show will be 

closing

 to the public on Sunday at 2:30 p.m. this year. This is a half hour earlier than our normal time, so please plan accordingly.

The Art Show is also pleased to 

announce

 that we will sell CDs from our musical performers!

Dealers in Maxi's!

This year in Maxi's Salon, scheduled gaming, in collaboration with the dealers' room, will have demos from several dealers. Games Matrix, Imbalanced Games, and Go to Games will be showing off games. Come up to play 

Titans Tactics

, 

Destination: Neptune

, and 

De Bellis Antiquitatis

, among many of your favorite modern classics.  While you are upstairs, check out the Ballroom down the hall to see all the other exciting stuff going on in Scheduled Gaming!

Let's Make a Movie!

Think you've done it all at Norwescon? But wait! Have you made a movie?

That's right, from planning, to shooting, to editing – making a movie at Norwescon is a hilarious and brilliant thrill ride with the Let's Make a Movie workshop. In this hands-on adventure, you and your fellow workshop members learn about making short movies the best way anyone possibly could – by doing it right there!

Great Norwescon Nerf Battle

Norwescon is proud to announce a new alternate Lazer Tag event! This year, for the first time, we will be providing Nerf weaponry for use during the Saturday morning melee! Come join us in Grand 2 from 10 am until 12 pm for the fun!

Particpants under 18 must have a parental waiver. No outside weaponry allowed. 

Safety rules

 will be strictly enforced, and can be viewed on our website, and will be provided at the event.

Norwescon Clarion West Scholarship

Norwescon is proud to announce Yang-Yang Wang as the winner of the

Norwescon Scholarship

 for the Clarion West 2014 summer six-week workshop.

Cypher vs. Housefilk


Filkers call it a housefilk; nerdcore and hip-hop artists call it a cypher. Independently, hip-hop and filk have developed a common set of practices for performance get-togethers. They are remarkably similar, so we decided to throw them together and see what happens! This experimental daytime workshop/playfest/filk circle/cypher will take place on Sunday afternoon. Come see what happens!

Scheduled Gaming

On Friday and Saturday, scheduled gaming will close at 8:00 p.m. For those under 21, scheduled gaming will continue in Cascade 13 at 9 p.m.

Those with a con badge and photo ID stating that they are 21 or over can come see the seedier side of gaming during our adults only block! Racier, more violent, and generally uncensored!
| | |
| --- | --- |
| | Hi, just a reminder that you're receiving this email because you have expressed an interest in Norwescon. Don't forget to add publications@norwescon.org to your address book so we'll be sure to land in your inbox! |
###
Win a selection of our latest great releases. Plus try out part one of our top titles. If you are still having problems viewing this message, pleaseclick here for additional help.

Win the latest great books from HarperCollins
Enter to win a selection of our latest titles, including The Accident, Love Monster, and a signed copy of Kimberly Chambers' latest, Payback.

Satire and Suggestibility: Val McDermid onNorthanger Abbey
Read about Val McDermid's personal relationship with Jane Austen's gothic satire on our brand new Killer Reads site for crime and thriller lovers!

Fall in Love at Bovey Castle
Enter Stylist's competition now to win a luxury spa break in celebration of Cecelia Ahern's latest novel, How to Fall in Love.

Selected extracts from our latest top reads:
Read part one of these top titles
HarperCollins Publishers Ltd, registered in Scotland, Company No. 27389. Registered address: Westerhill Road, Bishopbriggs, Glasgow G64 2QT.
© 2013 Harper Collins | Privacy Policy | www.harpercollins.co.uk
###
Home To All Things Black Science Fiction
###
April 11, 2014
Always remember, we have 3 ways to order.
2. Phone 800-886-0551
3. Email Reply to this email with what you want to order. Payment information will be sent to you.
Whichever method you prefer, order by 7:30pm EDT and your order is mailed today!

"Adventure! Who among us has not felt the thrill of that word?" begins the introduction to the 
Strange Adventures
 radio program from the beginning of the Golden Age of Radio. In the throes of the Great Depression, 
Strange Adventures 
offered relief from the troubles of every day life by whisking listeners to faraway places where excitement beckoned and danger lurked around every corner. A barbershop quartet encouraged listeners to join them in the World Adventurers Club, where there was always some globetrotting explorer who had just returned from some thrilling adventure that he was willing to share. The World Adventurers Club was a gentlemen's club of the type popular in the late nineteenth and early twentieth centuries that represented the European colonial view of the world. Its members — and narrators — were from the same mold as heroes of Victorian and pulp fiction of the era. The tales told therein were dedicated to "that great god, Adventure".
With such exotic titles as "Land of Doomed Souls", "The Ghost Light", "The Forest of Forgotten Men" and "The House That Screamed", Strange Adventures told tales that included a ghost story about an Egyptian tomb with moving mummies and a perpetual motion machine; supernatural shoes made from Emu feathers; an expedition to find a hidden tribe of wild Amazon women that is saved by a white mouse named Nickodemus; and a woman adventurer tells of her capture in the Gobi Desert where she is forced to participate in a mad scientist's plan to cross breed men with giant apes to produce the missing link!
Produced in 1932 by TRANSCO, Strange Adventures included actors Jay Novello, Gale Gordon, Frank Nelson, Junius Matthews, Jonathan Hole and Hanley Stafford. This ten-hour set includes all thirty-nine fifteen-minute episodes.
So, gentle listener, gather around the fire, settle back in your comfortable chair, take your brandy snifter in hand, close your eyes and join the members of the World Adventurer's Club "in the pledge of fellowship" (as the quartet sang) as one of its own begins to tell his own harrowing tale of far-off danger. 10 hours. $29.98 Audio CDs / $14.99 Download
Special 50% discount Offer
Throughout much of its radio history, "Amos 'n' Andy" was broadcast in a five-day-a-week quarter-hour serial format. However, in the fall of 1943, Gosden and Correll revamped the show into a half-hour weekly situation comedy. Concerned about the quality of the new version (and also in maintaining the quality of his performances) Correll had most of the programs of the new series recorded on 16″ transcription discs for his personal library. In the 1970s, Correll had the programs professionally transferred from discs to top quality 1/2″ tape — but explicitly requested that the commercials for Rinso, by then the show's sponsor, be edited out at the same time. Thus, though the programs in this collection may be commercial-free, they're all taken right from Charlie Correll's own transcription collection. The audio fidelity of these shows is astounding – in fact, they sound far better than when they were first heard over NBC in 1943 and 1944 – and have been painstakingly restored for your enjoyment.
In addition to nineteen original broadcasts from 1945 and 1946, this collection concludes with a real rarity: "The Mystic Knights of the Sea Minstrel Show," a mid-1930s attempt to present the characters of "Amos 'n' Andy" in a weekly prime-time slot. The effort was very short-lived, primarily because Gosden and Correll disliked the notion of presenting their characters in the context of a minstrel show, "minstrelsy" being the sort of dated and 19th century concept that the team knew their black listeners might quickly grow to resent. Taken from a worn aircheck found in Charles Correll's library, it is one of only two examples of the series known to exist and, though the audio quality is rather rough, we think that the historic value of the program alone merits its inclusion here. 10 hours. Regular Price $29.98 – Specially priced until April 24 for $14.99 Audio CDs / $7.49 Download
Audiobooks are now on Facebook!
We have a new Facebook page featuring the Radio Archives Audiobooks. Join Will Murray, Robert Weinberg, Radio Archives, the Authors and Voice Actors discussing all the new books. Two big announcements were posted last week concerning future audiobooks. Take a look.
Will Murray's Pulp Classics #48
Read by Tony Scheinman. Liner Notes by Will Murray

Before he became an acclaimed mystery novelist, Bruno Fischer moonlighted as one of the most crafty practitioners of the arcane art of the Weird Menace tale, filling the pages of Terror Tales, Horror Stories and other Popular Publications pulp magazines like a madman.
It was the middle of the Great Depression. Fischer had been writing for left-leaning political pamphlets when inspiration struck:
"During the late spring of 1936 I was in a bar with several newspaper friends and we were discussing how to make a decent living out of the writing racket. Somebody mentioned that he had picked up a little money by turning out pulp. That gave me the idea. I'd never read a pulp magazine. I bought a dozen secondhand copies and spent most of the night reading them. The next day I bought more and the next more. After ten days of studying the various markets, I set out to devote my weekends to pulp.
"In a fit of romanticism I signed the stories with the name I sometimes wrote under in the Socialist Call—Russell Gray. Rogers Terrill rejected the first five I wrote, then bought twenty-four in a row."
The newly-minted pulp writer soon became so prolific that editor Terrill was scheduling two of his tales in many issues. Fischer signed those yarns, Harrison Storm.
We've selected five of these chillers for our latest Terror Tales audiobook, divided between Fischer's two pseudonyms. It's particularly grisly feast, for Fischer was penning Weird Menace at its macabre heights, when anything went. But not for long, as the writer once confessed:
"One day sex went out because the British market wouldn't stand for it, in which case I kept on the clothes of the full-bodied heroine throughout her adventures with dead people who refused to remain in their graves or with merely human fiends. War in Europe and the loss of the foreign market brought sex back, laid on with a trowel. Then clean-up organizations started to throw their weight around and gave editors jitters, and artists and writers were instructed to put panties and brassieres on the girls. But basically the stories remained constant—their sole aim to thrill the reader through violent emotional impacts of fear or sex or both."
With that admonition in mind, here's the dark and depraved lineup:
"The House that Horror Built"––a tale of Thoran the Vampire, whose cruel cry is, "Your blood will flow in my veins!"
"A Corpse Wields the Lash"––a dead man takes up the punishing whip of a torturer for a mad murder spree.
"Darlings of the Black Master"–– Who is this human monster who disemboweled beautiful women to satisfy his insane desires? Can anything save the survivors?
"Valley of the Red Death"––Chief Flying Hawk returns from the grave to wield a tomahawk of terror against modern Americans, their scarlet scalps his grisly trophies.
"The Devil is Our Landlord"––one by one, beautiful young girls vanished from the Rose Hills apartments, only to mysteriously reappear, stripped of their clothes and their sanity. What sinister force commanded these outrages?
This devilish collection of Terror Tales novelettes is read by Tony Scheinman. He hasn't been heard from since…. 5 hours $19.98 Audio CDs / $9.99 Download
Robert Weinberg Presents
by Jay Bonansinga
Read by Nick Santa Maria

In the tradition of The Exorcist, Jay Bonansinga's novel, Oblivion takes the listener on a unique and frightening ride described in terrifying detail from this bestselling writer. In a dramatic showdown between the forces of good and evil, mankind's salvation rests in the hands of a burnt-out relic of a priest.
One snowy night in Chicago, Father Martin Delaney, a drunken ex-priest is torn away from his liquor by a well-dressed stranger. The man, who turns out to be Delaney's former altar boy, Jimmy Dodd, is now a lawyer. He wants Father Martin to perform an ancient exorcism ritual on a famous house located far south of the Windy City. Delaney, who was defrocked due to an unsanctioned bungled exorcism, has no desire to help his altar boy. But the young lawyer won't take no for an answer.
Arriving blindfolded in the middle of a raging blizzard at the special location in Washington, D.C., Father Martin soon realizes that the house that he has entered, a vast place of many rooms, is seriously haunted by a malevolent demon. And that he is the one man who can stop it from bringing about the destruction of the Earth.
Only then does Delaney realize that his meeting with Jimmy was not merely by chance. The nameless building is the White House, which has been possessed for hundreds of years by a menacing specter. As the priest tries to learn the spirit's motives, he discovers a dark secret of American history.
Father Martin is an ordinary man, a man of doubts and fears, a man who has failed once in banishing a demon to the dark pits of hell. Now, he must stand against the army of darkness with only his wavering faith to support him.
Jay Bonansinga studied creative writing at Michigan State University and film directing at Columbia College, Chicago. Since then, he has written many bestselling horror and thriller novels, and directed numerous short films and music videos. Jay Bonansinga is the New York Times bestselling co-author (with Robert Kirkman) ofThe Walking Dead: The Fall of the Governor, as well as twenty other novels and non-fiction works published in eleven languages. He has been called "one of the most imaginative writers of thrillers" by the Chicago Tribune. 8 hours $31.98 Audio CDs / $15.99 Download
Robert Weinberg's photo gallery
Karl Edward Wagner and Bob Weinberg at the New Orleans World SF Convention.
The best of timeless Pulp now available as cutting edge eBooks! Will Murray's Pulp Classics brings the greatest heroes, awesome action, and two fisted thrills to your eReader! Presenting Pulp Icons such as the Spider and G-8 and His Battle Aces as well as wonderfully obscure characters like the Octopus and Captain Satan. Will Murray's Pulp Classics brings you the best of yesterday's Pulp today!
Was there any way to stop a mass murderer who convinced thousands of innocent people, in Kali's Temple hidden deep beneath New York, that to take human life was sacred! Richard Wentworth thought there was one way — until Commissioner Kirkpatrick succumbed to the wiles of the Murder Prophet's fairest emissary! After that… only the Spider dared to act!  Total Pulp Experience. These exciting pulp adventures have been beautifully reformatted for easy reading as an eBook and features every story, every editorial, and every column of the original pulp magazine. $2.99.
Dime Mystery Magazine Harrison Storm and Russell Gray
In 1934 a new type of magazine was born. Known by various names — the shudder pulps, mystery-terror magazines, horror-terror magazines — weird menace is the sub-genre term that has survived today. Dime Mystery Magazine was one of the most popular. It came from Popular Publications, whose publisher Harry Steeger was inspired by the Grand Guignol theater of Paris. This breed of pulp story survived less than ten years, but in that time, they became infamous, even to this day. This ebook contains a collection of stories from the pages of Dime Mystery Magazine, all written by Harrison Storm and Russell Gray reissued for today's readers in electronic format. 
$2.99.
The Western was coming of age in 1950. It was no longer strictly a ride-'em-cowboy treatise with a shoot-out per page and a carcass per paragraph. It was becoming a realistic, living story of the true drama of frontier America… a credible, vital, true-to-life re-creation of the past, told in terms of the fight for human decency against insurmountable odds in a savage environment. The Pecos Kid was born from Popular Publications in the July 1950 magazine, and was hardly a regulation Western character. Dramatic clashes did not always break forth in gunfire, but resulted rather in human conflicts that split families up into warring factions, pitted cousin against cousin.  Of course, these Western stories still had their sweeping movement, their dramatic impact, their stirring conflicts, and a helping of good lively, he-man brawls. The lusty, hell-for-leather characters of the Old West were still present, with their tough, vigorous ways and their crisp, salty talk. After five issues under its own title, The Pecos Kid Western merged with 10 Story Western Magazine in mid-1951. The Pecos Kid series returns in vintage pulp tales, reissued for today's readers in electronic format. $2.99.
Captain Zero #3 March 1950 The Golden Murder Syndicate
One by one the Eight Frightened Bachelors met violent deaths, meted out by a merciless ring of midnight murderers… that could be challenged only by the fabulous Captain Zero, whose strange, eerie gift was at once a double-edged weapon of deliverance — and of destruction! Captain Zero premiered in November 1949, and had the dubious distinction of being the last of the single-character hero pulps.  Captain Zero was a fabulous character whose strange and deadly career began each midnight at the stroke of twelve — and ended each gray dawn with the first rays of the sun. During those few hours, he became completely invisible!  But even that wonderous feat wasn't enough to save the pulp magazine.  It ended after only three issues.  Now, once again, you will experience the reading thrills in the adventures of this amazing, yet compellingly human, character of fiction… the Master of Midnight, Captain Zero… as he returns in these vintage pulp tales, reissued for today's readers in electronic format. 
$2.99.
Each 99 cent eBook Single contains a single short story, one of the many tales selected from the pages of Dime Mystery and Terror Tales. These short stories are not included in any of our other eBooks.
Only death could still the voice that called incessantly after him, "Quigley..? Quigley!" and bade him… live… In 1934 a new type of magazine was born. Known by various names — the shudder pulps, mystery-terror magazines, horror-terror magazines — weird menace is the sub-genre term that has survived today. Dime Mystery Magazine was one of the most popular. It came from Popular Publications, whose publisher Harry Steeger was inspired by the Grand Guignol theater of Paris. This breed of pulp story survived less than ten years, but in that time, they became infamous, even to this day. This ebook contains a classic story the pages of Dime Mystery Magazine, reissued for today's readers in electronic format. $0.99.
What mysterious forces had shaped that dread shadow in the morning of time, Larry Fairwell would never know until his soul had fled into the only sanctuary left it — the darkness of eternity… In 1934 a new type of magazine was born. Known by various names — the shudder pulps, mystery-terror magazines, horror-terror magazines — weird menace is the sub-genre term that has survived today. Dime Mystery Magazine was one of the most popular. It came from Popular Publications, whose publisher Harry Steeger was inspired by the Grand Guignol theater of Paris. This breed of pulp story survived less than ten years, but in that time, they became infamous, even to this day. This ebook contains a classic story the pages of Dime Mystery Magazine, reissued for today's readers in electronic format. $0.99.
Her pale dead fingers, groping from the lacy tissue of the candy box, were Flora's last appeal to Eddie. In 1934 a new type of magazine was born. Known by various names — the shudder pulps, mystery-terror magazines, horror-terror magazines — weird menace is the sub-genre term that has survived today. Dime Mystery Magazine was one of the most popular. It came from Popular Publications, whose publisher Harry Steeger was inspired by the Grand Guignol theater of Paris. This breed of pulp story survived less than ten years, but in that time, they became infamous, even to this day. This ebook contains a classic story the pages of Dime Mystery Magazine, reissued for today's readers in electronic format. $0.99.
Wayne crashed Liz's farewell party in sheer self-defense… He stayed on for the same reason, when her faceless shroud chose him as partner in a midnight murder-time whirl! In 1934 a new type of magazine was born. Known by various names — the shudder pulps, mystery-terror magazines, horror-terror magazines — weird me most popular. It came from Popular Publications, whose publisher Harry Steeger was inspired by the Grand Guignol theater of Paris. This breed of pulp story survived less than ten years, but in that time, they became infamous, even to this day. This ebook contains a classic story from the pages of Terror Tales magazine, reissued for today's readers in electronic format. $0.99.
All eBooks produced by Radio Archives are available in ePub, Mobi, and PDF formats for the ultimate in compatibility. When you upgrade to a new eReader, you can transfer your eBooks to your new device without the need to purchase anything new.
The legendary Master of Men returns in two classic stories first released in 1934 and 1942. First, in "The Corpse Cargo" (1934), modern day pirates are hijacking passenger trains instead of shipa. Lead by the self-proclaimed Captain Kidd, as heartless a murderess as ever rode the seven seas, Kidd and her ruthless gang engage in robbery, murder, and mass destruction – and only The Spider dares defy them! Then, in "Slaves of the Ring" (1942), freedom teeters on the bring of extinction as a dictatorship threatens America. Richard Wentworth gathers together a ragtag assortment of men and women to wage the ultimate battle for life and liberty. With every hand against them, the tiny army risks life and limb to preserve the idea of justice and freedom – but can they alone triumph over tyranny? These two exciting pulp adventures have been beautifully reformatted for easy reading and feature both of the original full color covers as well as interior illustrations that accompany each story. Double Novel Reprint $14.95
Pulp fiction's legendary Knight of Darkness returns in two of his most engrossing adventures. First, the Voodoo Master returns from the grave and launches a series of terrorist attacks to enslave 
"The City of Doom"
. Then, the Dark Avenger battles the master of disguise known only as Five Face. Will 
"The Fifth Face" 
be the face of death? In a special bonus feature, The Shadow battles a million-year-old Neanderthal in a "lost" radio script by Hugo Award-winning science fiction author Alfred Bester. This series entry features a classic cover by George Rozen, a foreword by Harlan Ellison, all the original interior art by acclaimed illustrators Tom Lovell and Earl Mayan, and historical commentary on the origins of super-villains and DC Comics' Vandal Savage by popular culture historians Will Murray and Anthony Tollin.
Double Novel Reprint $12.95
The legendary pulp superman battles evil in two expanded novels by Lester Dent and Harold A. Davis writing as Kenneth Robeson, incorporating never-before-published text from the original manuscripts. In "The Dust of Death", after Long Tom is arrested on spying charges, Doc Savage, Monk, and Ham intervene in an Amazon jungle border war as they battle the mysterious Inca in Gray. Then, in "The Stone Man", the Man of Bronze and his Iron Crew journey to Arizona and discover a lost race and a strange mist that transforms men into stone. This pulp reprint showcases the classic pulp covers by Walter Baumhofer and Emery Clarke, all of Paul Orban's interior illustrations, and historical commentary by Will Murray. Double Novel Reprint $12.95
The Master of Darkness journeys from his Manhattan environs to prove that "crime does not pay" in two action-packed pulp novels by Walter B. Gibson writing as "Maxwell Grant." The Shadow reverts to his true identity of Kent Allard to bring a fugitive financier to justice in "Crime Over Boston." Then in "Crime Over Miami" the Shadow teams with the real Lamont Cranston to unmask a criminal mastermind who has organized the Florida underworld into a criminal hurricane! This deluxe pulp reprint showcases the original color pulp covers by George Rozen and Graves Gladney, the classic interior illustrations by Edd Cartier and Earl Mayan and historical commentary by Will Murray. Double Novel Reprint $14.95
The pulp era's legendary superman returns in exotic pulp thrillers by Laurence Donovan and Lester Dent writing as "Kenneth Robeson." First, the capture of Renny by African warriors of the mysterious Shimba propels Doc and Patricia Savage on a daring rescue mission to "The Land of Long JuJu." Then, in "Se-Pah-Poo," the bizarre murder of an archeologist in Arizona and a withered hand lead the Man of Bronze and his aides to an ancient lost city! BONUS: a two-fisted adventure of Cap Fury, The Skipper! This instant collector's item leads off with the classic 1937 color pulp cover by Robert G. Harris and also includes all the original interior illustrations by Paul Orban plus historical commentary by Will Murray, author of thirteen Doc Savage novels. Double Novel Reprint $14.95
The pulps' legendary "Man of Steel" returns in three action-packed pulp thrillers by Paul Ernst and Emile Tepperman writing as "Kenneth Robeson." First, Justice, Inc. must unmask a serial murderer before "The Wilder Curse" claims further innocent victims. Then, a deadly plane crash sets Dick Benson on the trail of the incredible new .. invention behind "Midnight Murder." PLUS "To Kill a Dead Man," the final Avenger thriller from the back pages of The Shadow Magazine by Spider-scribe Emile Tepperman! This classic pulp reprint showcases the classic color pulp covers by Lenosci and A. Leslie Ross, Paul Orban's interior illustrations and commentary by pulp historian Will Murray. Double Novel Reprint $14.95
The double life of Police Commissioner James Gordon is explored in a pair of two-fisted thrillers that inspired classic Batman stories! First, The Whisperer goes undercover to close down a "School for Murder" that prepares teenagers for criminal careers! Then, Wildcat Gordon investigates corruption in the trucking industry in"Murder on the Line." BONUS: an adventure of Norgil the Magician by The Shadow's Maxwell Grant! This historic collector's item showcases both original color pulp covers by Spider artist John Newton Howitt, classic interior illustrations by Paul Orban and golden-age great Creig Flessel, and historical commentary by Will Murray and Anthony Tollin. Double Novel Reprint $14.95
This is an authentic replica of an original pulp magazine published by Girasol Collectables. This edition is designed to give the reader an authentic taste of what a typical pulp magazine was like when it was first issued – but without the frailty or expense of trying to find a decades-old collectable to enjoy. The outer covers, the interior pages, and the advertisements are reprinted just as they appeared in the original magazine, left intact to give the reader the true feel of the original as well as an appreciation for the way in which these publications were first offered to their avid readers. To further enhance the "pulp experience", this edition is printed on off-white bond paper intended to simulate the original look while, at the same time, assuring that this edition will last far longer than the original upon which it is based. The overall construction and appearance of this reprint is designed to be as faithful to the original magazine as is reasonably possible, given the unavoidable changes in production methods and materials.Pulp Replica $25.00
by Will Murray and Lester Dent, writing as Kenneth Robeson
When a brazen adventuress tries to hire Doc Savage for a secret mission—but won't tell him why—it lights the fuse for one of the most explosive exploits ever to involve the Man of Bronze.
Who is Hornetta Hale? Why does she need to rent Doc's private submarine? And who is so determined to eliminate her that they destroy Doc Savage's skyscraper headquarters in the process?
From Manhattan Island to the Caribbean Sea, Doc and his fighting crew chase the most violent gang of criminals they have ever encountered in a desperate race to unlock the secret of Phantom Lagoon. Or are they more than mere criminals? Softcover $24.95
by Will Murray and Lester Dent, writing as Kenneth Robeson
The world believed that aviator Tom Franklin was dead. Years before, he had set out on a pioneering transpacific flight alone—and vanished!
When he returned, as it from the grave, Franklin and a mysterious woman flew a battered plane that had been repaired with plates of pure gold. Desperately seeking the help of Doc Savage, the mighty Man of Bronze, Franklin and his curvaceous charge fall into the clutches of diamond smuggler Blackbird Hinton and his cutthroat crew—but not before the bronze adventurer hears of their plight.
From Manhattan to Cape Town ensues a quest as dangerous as any in recorded history. One that will embroil the compassionate yet hard-fisted Doc Savage and his resourceful men in a raging struggle for control of one of history's most closely guarded mysteries.The lost secret of Python Isle! Softcover $24.95
---
---
Comments From Our Customers!
Harry Swaun writes:
It is alway a pleasure doing business with you. Great service.
Andy Wood writes:
Any more George Edwards series yet? Marco polo is still my very favourite – but I loved Jekyll & Hyde too. I'd love Frankenstein in "your" kinda quality! That would be awesome! You truly are the best source for OTR. The quality is consistently wonderful and your selection of shows is vast and varied. You have introduced me to some of my favourite shows ever and also made me notice others much more than ever before due to the vastly improved sound. I'm currently loving the first volume of Doctor Kildare which sounds like it has just been recorded!
Duane Keilstrup, Prof. Univ. of Texas, Arlington writes:
Great shows fill the family values-entertainment gap of our century.
Christopher Southworth writes:
As always, your efforts are greatly appreciated. Thanks for bringing the world of the past to my future!
If you'd like to share a comment with us or if you have a question or a suggestion send an email to 
Service@RadioArchives.com
. We'd love to hear from you!
---
The products you've read about in this newsletter are just a small fraction of what you'll find waiting for you at RadioArchives.com. Whether it's the sparkling audio fidelity of our classic radio collections, the excitement of our audiobooks and eBooks, or the timeless novels of the pulp heroes, you'll find hundreds of intriguing items at RadioArchives.com.